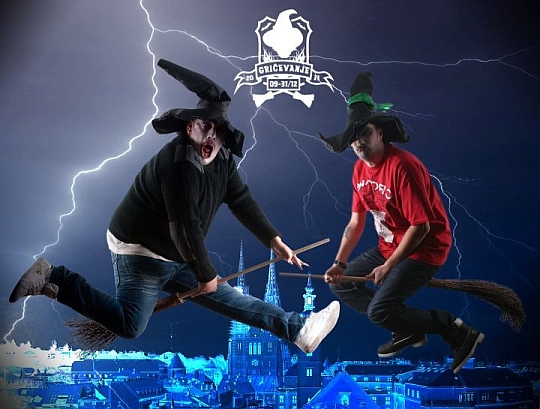 Gričevanje ove godine ima hit – Bolesna braća na plato Gradec dolaze u velikom stilu 9. prosinca, kada će uz svoj prateći bend, žešći nego ikad, svima priuštiti 'degutantnu zabavu za djecu i odrasle'.

Kako to izgleda kad 'stari reperi izađu van', 100 godina nakon što je Zagorka napisala Gričku vješticu i godinu dana otkako je svjetla noći prvi put ugledao njihov posljednji album Veliki umovi 21. stoljeća, besplatno će moći vidjet svi koji tog dana dođu 'po utjehu kod Đurđe'.

Nije važno ako je Neposlušna kartica, Dobro došli u grad iznad grada, gdje se ne vidi Dno dna i nitko nije Papak, pozivaju Baby Dooks i Bizzo u vještičjem izdanju.

Gričevanje je novi zimski festival pop kulture, ujedinjenih radosti zagrebačke zime – dobre zabave i koncerata, toplih i hladnih magičnih pića i toplih ića te sajamskog ugođaja uklopljenog u starozagrebačke legende o vješticama na Griču. Sve to i mnogo više, navest će Zagrepčane na nešto višu nadmorsku visinu – na plato Gradec, odakle puca najljepši pogled na katedralu i Donji grad – jer gore je, kažu organizatori, bolje.

Neki od drugih velikih koncerata koje najavljuju u tri prosinačka tjedna, zaključno s kulminirajućim dočekom Nove godine, bit će sve redom najbolji iz Zagreba – Elemental, Pips, Chips & Videoclips, Brkovi i Kawasaki 3p. I to sve bez naplate ulaza.
Upcoming events

Categories

Blogroll