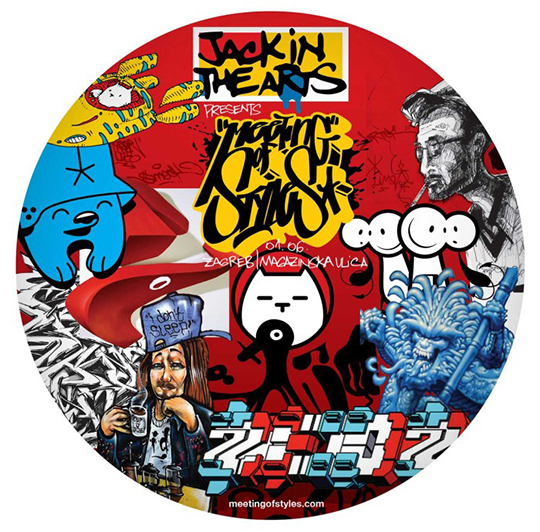 Zagreb was on the earliest MOS-destinations, several colourfull and vibrant Meetings were held here. Due to the lack of sponsorships it passed out for a while, but now finally comes back on the map with a strong line-up of artists.

On The Wall:
CMP / Denmark
Flying Fortress, Won ABC/ Germany
The London Police, Tizer / Great Britain
Rienke Enghardt, Zedz / Holland
Stan / Russia
Artez, Lortek, Super Timor / Serbia
Nikone / Bosnia-Hercegovina
2 Fast, Cazer, Dock, Lunar, Modul, Mosk, Senk, Smack, Thorn, Zets / Croatia

On 31st May artists will sketch and create the basic concept idea while the 01st of June will be the main day with painting-action.
ZAG14spotwallweb
The spot is a very nice and long wall, centrally located. Spot is at Magazinska Ulica.