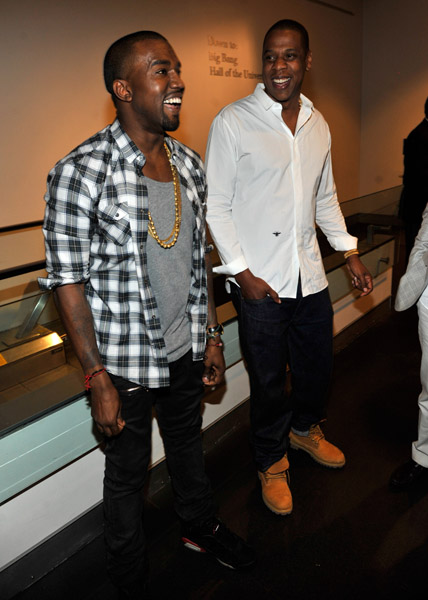 Yesterday evening Kanye & Jay (better known as The Throne these days) held a private Watch The Throne listening session in NYC. They presented their album to family, friends and invitees at Hayden Planetarium at the American Museum of Natural History in New York City. Guests included Beyonce, Q-Tip, Busta Rhymes, Steve Stoute, Lyor Cohen, Kelly Rowland, DJ Khaled and more (check out a few pics from the event here, and scroll down Joe La Puma's Twitter timeline for a nice review of the whole evening).
After the private listening session, a super-private VIP afterparty was held somewhere in the City. Mick Boogie was one of the DJ's, and today he wrote a story on how the night looked like from his perspective.
Hit continue reading to take a look.
Upcoming events

Categories

Blogroll