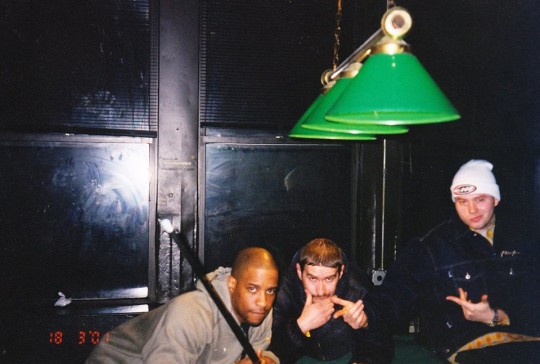 Nas' Illmatic recorded there. The Notorious B.I.G.'s Ready To Die recorded there. Jay-Z's Reasonable Doubt recorded there. And nearly every song by Gang Starr, in addition to every track produced by DJ Premier since 1992 was recorded there. Today, on January 7, 2015, Premo announced that D&D Studios a/k/a HeadQCourterz Studios will close its doors forever.

To Hip-Hop Heads and lovers of music however, the industrial Midtown Manhattan mainstay will live on in the hearts and ears of many, on albums by Big Pun, Big L, Black Moon, Jeru The Damaja, Group Home, M.O.P., Bumpy Knuckles, Tony Touch, Jay, Nas, Biggie Smalls, Lord Finesse, Craig G, Dilated Peoples, Fat Joe, Das EFX, Showbiz & A.G., Cormega, Ludacris, Bun B, Edo G, Diamond D, O.C., Afu-Ra, Big Daddy Kane, Smif-n-Wessun, Just-Ice, Snoop Dogg, Doug E. Fresh, Slaughterhouse, KRS-One, Heltah Skeltah, Da Beatminerz, The Lady Of Rage, Heather B, O.G.C., Bahamadia, NYGz, Mad Lion, Teflon, Channel Live, Big Shug, Krumbsnatcha, and so forth.
Read the full article HERE.
Via AFH