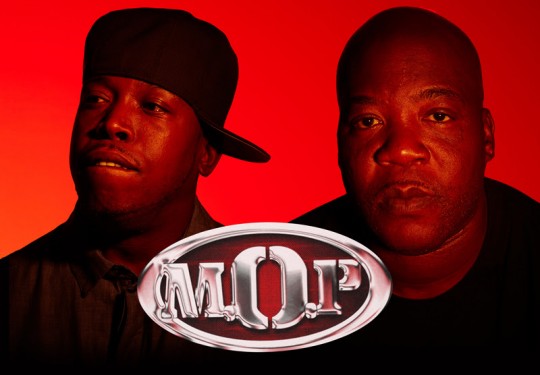 Legendary Brownsville duo M.O.P. released their first album To The Death back in 1994, and have spent the past 20 years building a reputation as one of the most important groups in hip-hop history. They've been signed to iconic labels like Roc-A-Fella and G-Unit, released one of the biggest rap singles ever in "Ante Up", crafted classic songs with DJ Premier, and did it all without compromising their sound or integrity. Now, Lil Fame and Billy Danze are back with Street Certified, a digital EP set for release on Halloween 2014. Executive produced by DJ Premier, Street Certified is full of the raw, unfiltered hip-hop that fans have come to expect from the Mash Out Posse.

To celebrate the release of the new EP, M.O.P. is also announcing 20 Years And Gunnin: The Ammo Box. This limited-edition set includes a digital download of Street Certified, plus an exclusive mixtape, t-shirt, sweatband, stickers, and autographed poster, all inside a rugged steel military surplus ammo box.
Hit continue reading to check out the box set.
Upcoming events

Categories

Blogroll