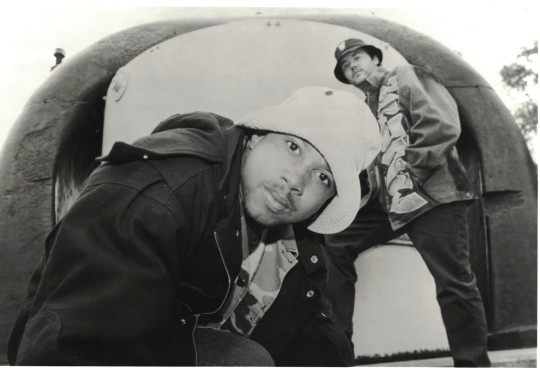 Maaan, so many dope ish from 1991 it's ludicrous. I think '91 is currently the most frequent year of tracks posted right here on Blackout's Dig Of The Day.
We have a party track called Rockin' To The P.M. by Raw Fusion, a group that was a side-project of Digital Underground members Money B and DJ Fuze. Tracks put out under the Raw Fusion name tended to be more experiemntal and had less of the flow that was typically found in other tracks to which Money-B and DJ Fuze had contributed. The group released two albums before disbanding.
Rockin' To The P.M. was released on Rockin' To The P.M. / Throw Your Hands In The Air 12″ and Live From The Styleetron LP on Hollywood BASIC in 1991.
Produced by Raw Fusion.
Scratches by DJ Fuze.